Complete Residential Glass Solutions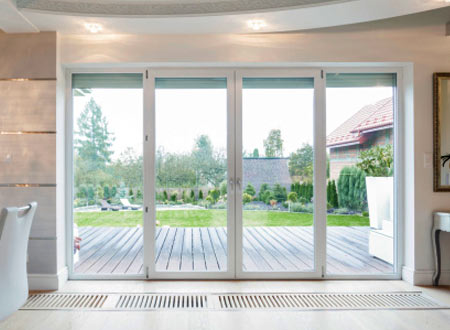 Toronto Glass Group is your best source for home glass products from replacement windows and doors to custom-designed mirrors, tables and other specialty products – including shower screens, doors and window locks and glass railings – to beautify your home. Are your windows foggy or trapping moisture between the panes? Our innovative three-step Get The Fog Out system gets rid of moisture without replacing your windows so you save money and see clearly again!
We know that renovation projects can be very stressful. Get to the fun part of the renovation, enjoy the beautiful results with the help of our expert glass technicians at Toronto Glass Group.
Glass railings & Storm windows

Window and door screens & locks

Energy-efficient replacement windows and doors
Back painted glass & Back splash

Mirrors – Standard or custom to your specs

Glass furniture, tabletops, stair rails, handrails

Shower doors with clear or patterned glass
Custom Glass Showers, Screens & Baths
Add luxury and sparkle to your bathroom with a custom glass shower or bath. Specializing in glass showers, screens and doors.  Stunning designs, quality workmanship and your satisfaction guaranteed.  Frame-less showers can transform your small bathroom into a larger space just by opening up the enclosure.  Glass hardware is easier to keep clean and as long as it's kept well, will continue to shine like the day it was installed.
Variety of Mirrors Supply & Installation
Add style, depth & light with a variety of custom made mirrors from Toronto Glass Group. In addition to cutting to specific sizes, we also offer beveling, framing, and ready made decorative mirrors. Toronto Glass Group has variety of hardware choices and finishes available for you choose.
Glass Railing, Door and Window Locks
Glass railings (interior & exterior) provide a sculptural way at achieving a minimum visual barrier without visually enclosing space to emphasize that open feeling of your staircases and decks. Toronto Glass Group also offers many different types of window and door locks. There are many options depending on your personal style and budget, and we can help you make the right decision.
World Class Commercial Glass Services
Strong and durable, aluminum is the ideal choice for residential, commercial and institutional buildings. Toronto Glass Group manufactures an extensive range of Aluminum Windows, custom-built to your specifications. Transform the look of your business and attract new customers with a new look. We offer the supplies and installation of commercial/storefront windows, entrances and displays.
Decorative Glass & Mirror wall units

Back painted glass & Back splash

Storefront Fabrication

Doors replacement